Member Directory
Mark R. Brown

, J.D.

Attorney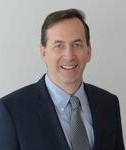 Partner
Comiter, Singer, Baseman & Braun, LLP
3825 PGA Blvd, Suite 701
Palm Beach Gardens,

FL

33410
Additional Information:
Mark R. Brown is Senior Counsel with the regional tax law firm Comiter, Singer, Baseman & Braun, LLP. Mark, formerly of Arnold & Porter and Kaye Scholer LLP, concentrates in the areas of wills and trusts, domicile planning, probate administration, and sophisticated estate tax and income planning. Mr. Brown, who has practiced in Palm Beach County for over twenty years, earned his B.S. degree, summa cum laude, in accounting from the State University of New York at Albany and his J.D. degree from Duke University School of Law.
Mr. Brown is board certified as an expert in both Wills, Trusts & Estates and Tax Law by the Florida Bar Board of Legal Specialization and Education. He is licensed as a Certified Public Accountant in Florida.
Mr. Brown is the Chair Elect Designate of the Tax Section of the Florida Bar. Mark has served as an Officer (past Treasurer) and Director of the Tax Section of the Florida Bar, Director and Past President of the East Coast Estate Planning Council, Past President of the Palm Beach Tax Institute, and on the Business & Professional cabinet of the Jewish Federation of Palm Beach County. Mr. Brown, who actively participates in pro bono activities, received formal recognition for exceptional pro bono service in 2017 from the Legal Aid Society of Palm Beach County.
Return to Member Search Results
The unauthorized use of member contact information obtained from this website and related material is expressly prohibited, as is the use of the "send a message" contact form for solicitation purposes.