Member Directory
Chris Losquadro

, MBA, CPRES

Real Estate Professional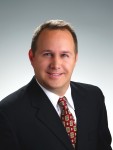 Quantum Realty Advisors, Inc.
4440 PGA Blvd., Suite 308
Palm Beach Gardens,

FL

33410
License Numbers: BK602857
Additional Information:
Chris Losquadro is the founder & Managing Broker of Quantum Realty Advisors, Inc. ("Quantum") and has over twenty-five years of real estate & finance experience as an independent real estate broker, consultant and corporate real estate officer.
Chris earned a Bachelors in Business Administration (BBA) and Master's in Business Administration (MBA) from Florida Atlantic University and holds specialized real estate designations as a Certified Probate Real Estate Specialist (CPRES) and a Certified Distressed Property Expert CDPE). He is a member of both the Palm Beach County and East Coast Estate Planning Council and is a member of the local chapter of the Risk Management Association.
Quantum is a family-owned and operated, independent real estate brokerage and advisory firm that was founded in 1998 and provides some of the highest quality real estate services to its clients. We have developed a unique specialty in corporate owned, probate, estate & trust real estate and can assist with all types of properties in most markets throughout the entire country. From luxury homes to commercial properties, our team has completed more than $400,000,000 in successful transactions and advised clients on over $1 billion in real estate related matters.
Not only do we help individuals and families but our clients include some of the largest financial institutions and law firms as well as government agencies, investment firms and asset management companies.
Learn more about what we do at https://www.Quantumcos.com.
Return to Member Search Results
The unauthorized use of member contact information obtained from this website and related material is expressly prohibited, as is the use of the "send a message" contact form for solicitation purposes.