Member Directory

Domenick V. Macri

, Sr., MST, AEP®

Financial Advisor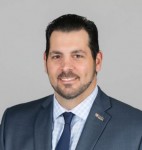 Founder& CEO
Macri Associates Consulting
313 Worth Ave
B2
Additional Information:
Domenick Macri, Sr. started Macri Associates Consulting after 23 years in the wealth management working with clients while volunteering with local community nonprofits. He realized that many consulting firms did not provide the services needed to effectuate change with the standard processes they had in place. In 2022, Domenick changed careers from wealth management to the nonprofit industry and quickly realized there was a tremendous need in the community for his specific skill set. Instead of working within one nonprofit organization, he felt he could better effectuate change by advising many. Although Domenick's career was primarily focused in Wealth Management, Family Office Management and Wealth Planning, he has volunteered his time on various nonprofit boards since 2005 when he joined the Neighborhood House Inc. Board of Directors and was trained in the Benevon Fundraising model. Whenever he volunteered on a nonprofit board, he was always asked to chair the development committee because of his outgoing personality, messaging, financial experience, and networking abilities. As a Wealth Planner, Domenick worked with teams of specialists to create customized financial plans to help clients work toward their goals. His focus was on a range of financial strategies including asset allocation, retirement, education, charitable and wealth planning. He advised high net worth individuals, families, family offices, business owners, corporate executives, endowments and foundations on simplifying financial complexities through wealth planning and risk management. During his career, Domenick has developed expertise in financial and estate planning with a specialty in evaluating and assessing retirement needs for clients and their families. Domenick is active in the community and has served as the President of the Families First of Palm Beach County Foundation, Vita Nova Inc. operations and foundation boards, Chair of the Suits for Seniors board, Pink Queen Foundation and Leadership Palm Beach County class of 2021. In the past he has committed his time and talent to organizations that help and support families in times of crises and emergencies.
Return to Member Search Results
The unauthorized use of member contact information obtained from this website and related material is expressly prohibited, as is the use of the "send a message" contact form for solicitation purposes.