March Rountable Discussion Continental Breakfast - Panel Discussion on Diminished Capacity Issues
Date:
Thursday, March 7, 2019
Location:
Mirasol Country Club
Speaker:
Moderator-Michael Becker, Panelist - Marnie Poncy, Esq., Paul Wieseneck, CPA and Syndie Levien, CFP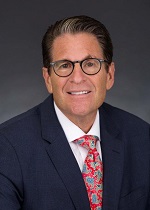 Join us for on March 7th for a panel Roundtable discussion on Diminished Capacity Issues moderated by Michael Becker. Panelist include Marnie Poncy, Esq., Paul Wiesenecj,CPA and Syndie Levien,CFP®.
Roundtable events are for dues current members only, no guests.
Roundtable sponsors: