November Membership Breakfast Meeting- Performance 101 and a Road Map to Global Investment Performance Standards Mission and Vision
Date:
Tuesday, November 20, 2018
Location:
Mirasol Country Club
Speaker:
Ivana Bertuzzelli, CIPM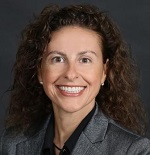 Registration for this event has closed. If you would like to attend , please reach out to Wanda Doumar, administrator, to see if there has been any cancellations at 561-310-5442 or admin@pbcepc.org
Ivana Bertuzzelli, CIPM, is Vice President, Portfolio Analytics of Intech Investment Management LLC. Ms. Bertuzzelli joined Intech in April of 1994 from Prudential Asset Management Group, a subsidiary of Prudential Insurance Company, where she focused on profitability analysis reports for Guaranteed Investment Contracts. At Intech, Ms. Bertuzzelli has been responsible for an array of different tasks including performance and composite calculation and reporting, portfolio accounting, client reporting, trading, compliance, marketing support, and personnel administrations and facilities management. Today, Ms. Bertuzzelli is responsible for activities related to gathering, analyzing, reporting and maintaining investment performance and attribution information for Intech accounts and composites.
Active in professional and community affairs, Ms. Bertuzzelli has served as a member of the United States Investment Performance Committee (USIPC), is a board member of the Financial Council of a local church with a congregation of more than 8,000 parishioners, and the Big Heart Brigade serving meals in excess of 50,000 to the community. Enjoys volunteering time and talent to professional and not-for-profit organizations.
Ms. Bertuzzelli holds a B.S. in Business Administration majoring in Finance from Seton Hall University, graduating Magnum Cum Laude and has earned the right to use the Certificate of Investment Performance designation. She has 28 years of investment experience.
PBCEPC appreciates Platinum Sponsors:


Gold Sponsors: